CloudApp now allows you to customize your recording options to your needs. So if you create more gifs than videos or upload content more than taking screen captures, you can now do it faster than ever before!
On Mac:
First, select the "More Actions" button. This lets you see everything you can do with CloudApp.
Then, Select the action you would like to move and drag it over the main action you'd like to replace.
On Windows: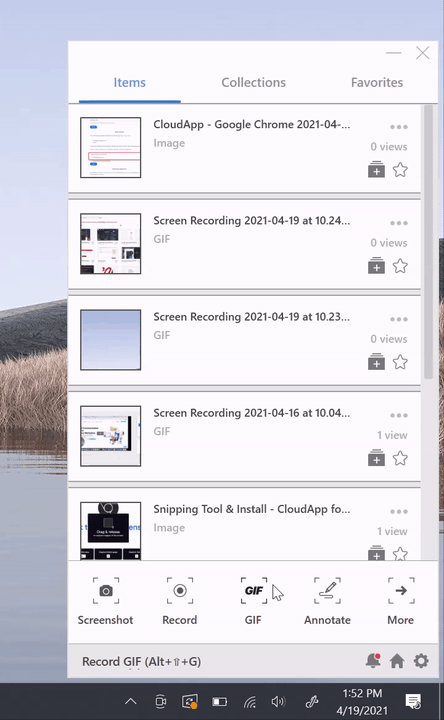 If you need further assistance or have additional questions, we'd be happy to help! Please contact our support team at
support@getcloudapp.com